"A Walk along the forgotten History footpaths of the City"
Learn about Urban slavery, the Slave Trade and the Cotton Trade in Savannah. See the remnants of the 1860s slave trade and a building that once was a slave Mart that became a Freedmen's School.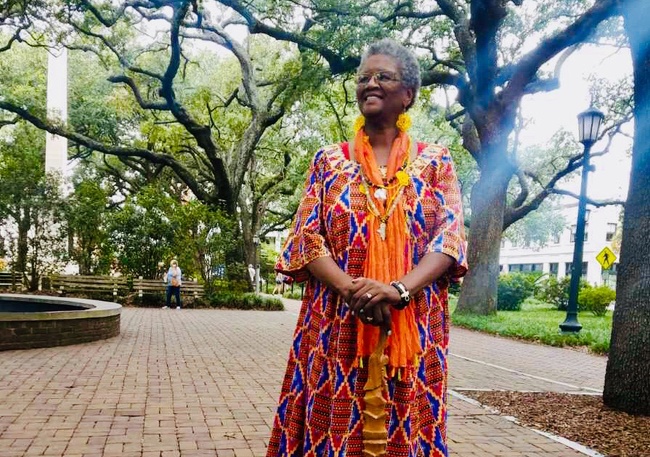 Conversation, questions and comments about the History are encouraged along the 90 minute Walk. Limited to four to six guests until further notice. Private Tours available for an additional fee.
Footprints of Savannah Walking Tour Fee accepted at the end of the Walk.
Adults $25 per person (Gratuity not included)
Children under 12 years old ($10)*
*Tours are reserved by phone only and confirmed by texts.
912-695-3872
Based on availability.
---
Footprints of Savannah Virtual Tours
For more information and to book reservations call (912) 695-3872. Tour Fee: $15 per person. Pay online after booking. Virtual Tour reservations only. Email: sistavandhistory@gmail.com to receive a Zoom link for the Virtual Tour.